A missionary is someone who shares the gospel.
That's it. The qualification to be a missionary doesn't require you to go overseas or live in a new culture. You don't have to know how to speak in front of hundreds or thousands of people. It just requires you to take a step of obedience, doing what Jesus told His disciples after he rose from the dead.

And He said to them, "Go into all the world and preach the gospel to all creation. Mark 16:15 NASB
However, as soon as you choose to obey God by sharing the gospel, there's no telling where he will take you next. God might ask you to go overseas or speak in front of large crowds.
Many teenagers have come to CEF's Christian Youth in Action (CYIA) in order to help share the gospel to children all over Montana. Their response to Jesus's command to share the gospel results in more children coming to know Jesus as their savior.
For Gracia Burnham, God took her to the Philippines to share the gospel. Her husband, Martin, was a jungle pilot. He delivered mail and supplies to other missionaries, and transported sick and injured patients to medical facilities. Gracia helped where she could and home schooled their children.
On Gracia and Martin's 18th wedding anniversary their lives were taken in a different direction. The Burnhams were taken captive by a militant group of Muslims called the Abu Sayyaf Group along with several other guests from the resort they were staying at.
Though many of the captives were quickly set free, and others were killed, the Burnhams lived in captivity for over a year. They moved around, evading Philippine military, and enduring through the atrocities of their captors.
After eighteen months of captivity, the Philippine military attempted a rescue that tragically resulted in Martin's death, and Gracia's escape.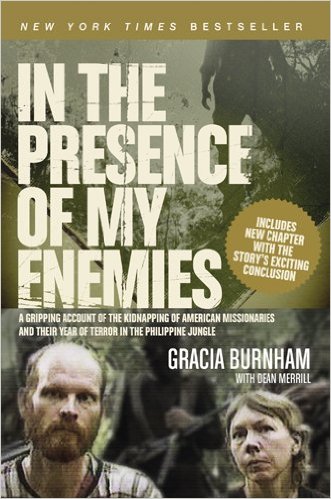 Gracia returned home with the nation watching. She has used the opportunity to share about her experiences and the lessons God has taught her with people throughout the country. She has also written two books about her time in captivity and the lessons she learned there and after she came home.
The CEF banquet on May 4 is where you can hear Gracia's story and all that she has to share. Come for good food, to support CEF of Montana, and to be inspired by someone who went where God directed her, even in the extreme.
You can register for the event by clicking on the button below. Make sure you register soon because space is limited and you won't want to miss hearing Gracia's story.
You might also want to ask yourself if you are doing what God is asking of you. Are you spreading the gospel? Are you living for God's glory. If anything come and find out ways that you can.
If you want to know more about Gracia Burnham before the Banquet you can visit her website.